Mazda RX-7 FD3S OEM Style Drilled Dead Pedal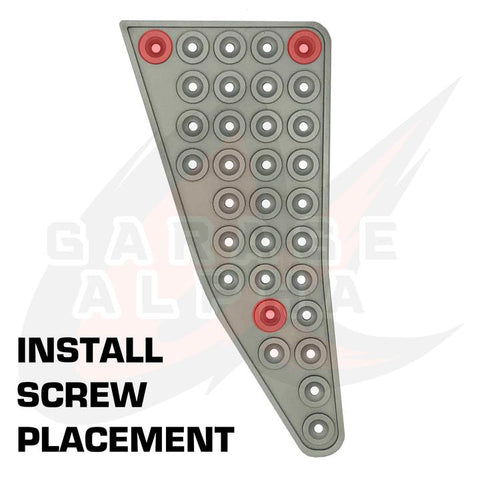 When Mazda was developing the FD3S they let the engineers run wild.  Case in point; they took the brake and clutch pedals, made them out of aluminum, then drilled holes in them.  All in an effort to save a few ounces.
As cool as the pedals are, they stopped short of a full set, leaving the gas and dead pedal unexciting and plastic.  Garage Alpha set out with the help of LevyRotorCorp to fix that! The result is nothing short of... OEM.
This Mazda RX-7 [FD3S] OEM Style Dead Pedal is CNC cut from solid 6061 aluminum and sandblasted for a perfect OEM matching finish.  The end product is a perfect cover for your OEM dead pedal.
Garage Alpha even went a step further and created a LHD version as well as a RHD version, so every FD3S can rock these pedals in style!
---
More from this collection