Racing Beat Muffler Hanger Rear 93-95 RX-7, 16347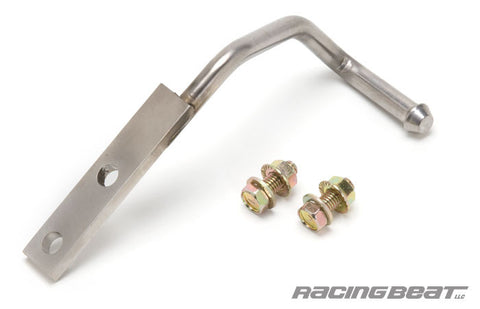 This Racing Beat stainless-steel muffler hanger can be used on the stock 1993-95 RX-7 Mazda muffler, the Racing Beat muffler, or a comparable aftermarket muffler. This hanger bolts to a small flange that is mounting to the rear of the canister.
Although most RX-7 owners carry over the original hanger from the stock system, apparently some RX-7 owners damage or lose the hanger in the process and require a replacement. The Mazda version is a basic, boring hanger, while the Racing Beat version is produced from polished stainless steel and perfectly matches the look and appearance of your upgraded exhaust.
Easy to install and includes the mounting hardware.
---
More from this collection