RX7 Battery Relocation Kit, BRK-FD3S-001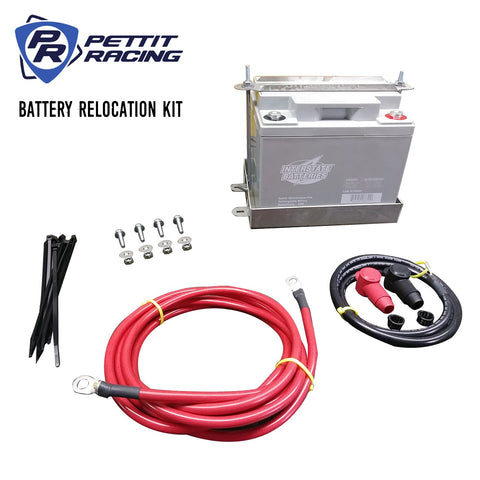 The Pettit Racing RX7 Battery Relocation Kit utilizes a lead acid battery which fits in either storage compartment behind the seats. This kit installs without removing the RX-7 storage compartment unit. This RX7 modification saves approximately 20-lbs. of weight— and when installed on the passenger side, corner weight and vehicle balance are improved.
The battery box is constructed of aluminum and comes with stainless steel hold down hardware, terminated cables, instructions and everything necessary for a professional install in your 93-95 Mazda RX7.
Alternatively can be fitted in trunk for RHD FD's that don't have the rear seat bins. 
---
More from this collection