Electronics
Coolant Temp Sensor - Small Thread, HT-010300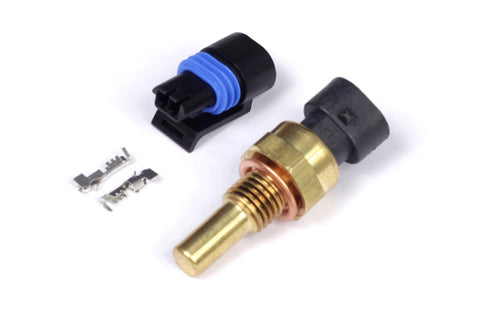 We use this same sensor on our #26 Time Attack FC RX7, our #25 Road Race FD RX7 and with all of our Haltech ECUs. Replace the old factory RX-7 temp sensor with this one and get the most accurate readings. This sensor is the correct thread pitch for the back of all 13B waterpump housings and is a direct replacement for the OEM sensor. No drilling, welding or tapping required.
INCLUDES:
Matching Delphi plug and pins.
NOTES:
127 deg C (260 F) Max reading.
---
More from this collection