Mazda RX-7 FD3S Better Cup Holders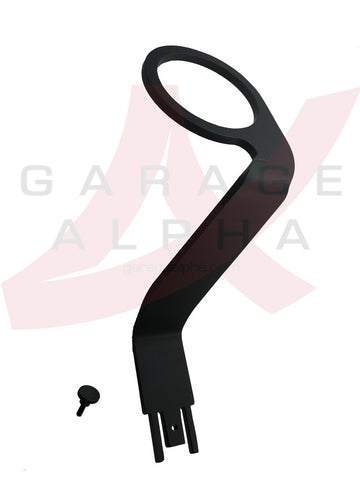 As a general rule, I don't really allow food and drink in the car. No Big Gulps, no fast food... but I do like to have a coffee on early morning drives or water through out the day. However, aside from between my legs or on the passenger seat (or passengers hands) - there really isn't a good cup holder solution.
Yeah, I know. There's a replacement "cup holder" for the ashtray. But that's not really a great place since you're constantly elbowing it on shifts - plus there's virtually no depth - so stability is nil. I've seen some other solutions that require drilling holes into trim. Yeah. Not gonna happen.

So here's what Garage Alpha set out to do...

1) Non-Intrusive. I don't want to be banging it while I'm shifting or have it obstruct my line of vision or access to the glove box or anything else.
2) Non-Permanent. I want to be able to remove it if I don't need it (track days, detailing, etc).
3) Functional. I want it to actually hold a bottle of water in a spot where I can access it.
4) Aesthetically Pleasing. I want it to look OEM or at least "pretty good".
5) Ambidextrous. This will work for both LHD and RHD cars. Or more specifically, passenger side, driver side or both.
A couple notes...

1) Garage Alpha tested it with the pictured Contigo, a 20oz, a cheap $1 bottle of water, various Starbucks and fast food cups. Almost all work, but there's limits. No Big Gulps. No single cans.
2) The cup holder limits travel on the seat a tad. You can't move your seat ALL the way up. But I'm 5'10" - sit very close (I don't fully extend my knee on clutch in) and I don't have any issues.
3) The cup holder sits in a nice 'dead spot' for my driving position. But if you drive a little more 'bow legged' the passenger side mount might make more sense.
NOTE: These are priced PER SIDE and listed as Driver Side / Passenger Side according to USDM/LHD configurations.  A "Driver Side" cup holder will fit a RHD passenger compartment.
---
More from this collection